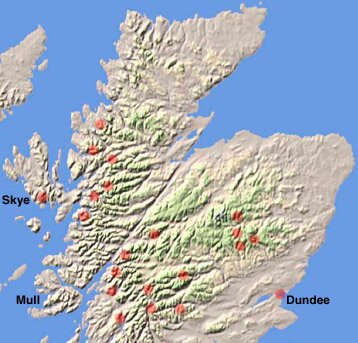 Barisdale - 12 - 14 March 2004
After the Fisherfield Forest, Knoydart is one of the least accessible areas in the UK, and Barisdale is just about at the heart of it. Unless the club charters a boat, (which is unlikely but not impossible) there is a 5 mile walk in on a substantial but somewhat hilly path. Once there however, you are rewarded with a hut which is right beneath Ladhar Bheinn, the most beautiful mountain in the area. The other two Munros, Luinne Bheinn and Meall Bhuide are also very much recommended. Even if you want to avoid Munros, there are lots of lower peaks and good stalkers paths in the area -enough to keep you amused for days!
Landranger sheet 33 is suggested.